"No one chooses to become an addict" Princess Catherine of Wales said recently, as she gave her personal support to those you are struggling with depression and addiction, adding they should not let shame put them from seeking help.
The depths of Despair, Depression and Addiction have been part of our emotional make up for generations. But it seems to have affected so many since Covid-19 and lock-down. Although we've come through the lonely times of lock down, for some the despair and depression have not moved on, and for some, addiction seems to have taken hold too.
These feelings seem to be prevalent in our society today. Apparently 1 in 4 people suffer from these dreadful feelings. That's terrible – living without joy or hope!
The Princess said "don't let shame stop you from asking for help".
There's a lot of help available these days, but if you've found ways of living with these deep feelings, perhaps using recreational or medical drugs, perhaps alcohol or smoking – or even shopping, to help you through the day, you might not want to admit it – (there's shame coming in) – or you might not want to take chemical, medicial drugs.
Bach Flowers Remedies can help you through this. I've helped a lot of people through depression and addiction with personal consultations. And this may be the route you'd like to take. But my purpose here is not to encourage you to book a consultation, but to give you suggestions for remedies that can help you – so you can help yourself.
The Bach Flower Remedies can be a bit confusing to choose which remedies would suit you best, so you might like these two FREE Bach Flower Guides, Click the image below and I'll get them in the post to you as soon as I can.
But now on to my remedy suggestions that can help you, but first a little about ….
Causes and symptoms of depression, despair and addiction
There's probably as many causes for depression and despair as there are people.   But there is a very simple explanation.  Although this explanation is simple, I'm not, in any way, belittling the depths and pain brought on by these feelings.

We go into despair when we face an experience in life and we don't know how to process it.
Our hurt or sadness is so painful that we can't live with it.
Our anger is so intense that we can work through it.
Our anxieties and worries have become full-on fears and we live in panic.
Our loneliness is devastating – overwhelming. (Do you know that loneliness is the deepest and the most distructive feeling of mankind).
The Bach Flower Remedies should be given for your own individual feelings, but I can't do that here. So I've chosen some of the common reasons and the remedies that can help them. The Bach Flower Remedies are preserved in brandy. However, there is also an 'alcohol free' range if this suits you better.
Depression. Despair and Addication
These are the remedies I suggest that could help you – if they match your feelings.?
Rescue Remedy. Sweet Chestnut. Heather. White Chestnut. Wild Rose. Pine.
We can mix up to 6 remedies together to make it easier to take the remedies.  Bach recommended taking a mix of up to 6 only  – so that's what I recommend to you too.
As youf feelings begin to heal and lift, you'll find that it easier to let go of any addictive 'crutch' you've used to help you.
Rescue Remedy, You may already be taking Rescue Remedy, and it might help you – but is not enough to bring you complete healing and relief. You need 3 of the remedies that are in Rescue. So this is counted as 1 remedy.
Star of Bethlehem is for sadness and sorrow. Brilliant to 'stick you back together' if you've 'fallen apart'.
Rock Rose is for when you get sudden rushes of intense anxiety that almost paralyse you. its often called panic.
Cherry Plum is for when you get obsessive thoughts (sometimes suicidal thoughts) that you can't control.
Sweet Chestnut
The remedy Sweet Chestnut is for when the depth of your despair is unbearable, and you find yourself walking up and down, wringing your hands in anguish. 
I'm speaking directly to you, because I'm not sure that you'll see this in anyone.
Those in this severe state will keep it to themselves. They may seem low and 'depressed' to you, but you'll not recognise the depth of despair they're living with, unless you notice them wringing their hands.
This remedy is for what is often called the "dark night of the soul" – where you're in a situation you can't bear any longer
When you're in need of this remedy, you'll be in extreme despair and cannot see a way out. This remedy also has suicidal thoughts, but wont take action on them. However, you might not have suicidal thoughts, even though you may not know how to cope with the next minute, let alone the next hour or day.
(How I wish I'd known about Bach Flower Remedies and Sweet Chestnut, when I went through my dark night of the soul 40 plus years ago).
Heather
Heather is one of the best remedies for loneliness, and used when our minds are full of our own troubles and concerns. We are so deeply in despair that we can only think of ourselves. Heather goes well with Sweet Chestnut.
White Chestnut
White Chestnut will stop your repeated thoughts from going around and around like a merry-go-round – that you can't stop, This remedy will help you sleep more easily.
Wild Rose
The Wild Rose state comes on us when we've tried so hard for so long, and got nowhere – so we give up and become resigned to our situation and apathetic. We hardly do anything – expect possibly siti in front of the television all day – and night. This remedy will help you find motiviation. (This remedy has been invaluable to me in the last years).
Pine
And last, but no means least, is Pine. This is the remedy for feelings of shame – and also feelings of "I should have/could have done better". This feeling is one of the basic feelings of mankind and has hauled me out of many a deep hole where I've ben trapped by my own thoughts.
Angela's Story
Angela came to a workshop. But you can learn about the remedies and you can help yourself.
I'd like to share a little of Angela's story with you, as she worked her way back from despair, desperation and depression. Angela recognised that she needed help.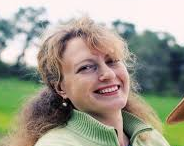 I have to share the story below to remind myself of how far I've come …was at the point of no return… until I found Rose and the Bach Flowers. I was in crisis, unable to work, function or sleep. Nothing I tried helped me feel better.
attended a small Bach Flower workshop and was amazed by how many of the remedy states seemed to fit me exactly and I was eager to try them.
With Rose's help and guidance, I choose some remedies, and that night, for the first time in months, I slept nearly half the night!
Again with Rose's guidance, I changed the remedies as my feelings and moods changed. I continued to have some dark times, but they weren't as deep and didn't last as long as before.
At the end of 3 months I was mostly sleeping normally and feeling so much better. And at the end of 6 months I went back to work part-time.
What a journey! If I hadn't been desperate to try anything, I wouldn't have believed that two drops of the essence from those tiny bottles would have such an incredible, powerful effect! I'm so grateful I decided to attend that mini workshop that day and discovered the Bach Flower Remedies". Angela B. UK
Star of Bethlehem is one of the remedies in Rescue Remedy. So if you don't have Star of Bethlehem, take Rescue Remedy,
For the first 10 years of my Bach Flower Journey, I only had 1 book. There was nowhere, nor anyone I could turn to for advice and help. But I'm here to help you – and can do so, initially, through the Guides and or my book.

Click here if you'd like a book so you can learn about the remedies and help yourself.
Here is a blog to tell you the most effective way of taking the remedies.

Over to you…
As always, I love to hear from you, so please leave your thoughts and comments in the Comment box below.
Thank you.